Business Process Improvement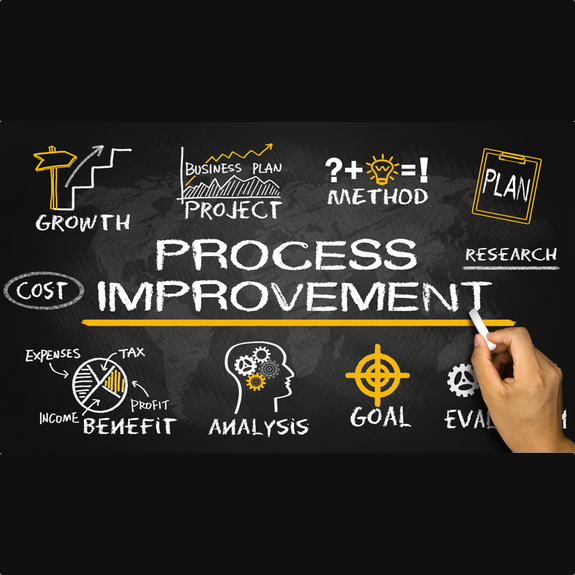 All organizations are in a constant state of change due to both internal and external forces.  The combined effect of these forces can cause a number of disruptions that affect both employees, internal business processes and customers.  How organizations plan for and react to these fluctuational forces is key.  Our team of specialized business process subject matter experts help organizations minimize disruptions as well as remediate them while controls remain designed and operating effectively.
Business Process Improvement/Reengineering

Business process improvement (BPI) or reengineering services examines the efficiency and effectiveness of an organization's most critical business processes. Hunt Risk Solution Partners teams with each client to identify and prioritize key business processes. For each key business process we gain an understanding of the current state based on various types of data by creating detailed flowcharts and process narratives to help identify gaps. We then partner with management to determine the target state of each reengineered business process, along with the creation and use of a project plan to achieve the short-term and long-term results. The main business processes of an organization we typically are engaged to improve are:
Financial statement close
Supply Chain-both Procedure to Pay and Order to Cash
Related Business Process Policies and Procedures
Corporate Governance
The Institute of Internal Auditors definition of Corporate Governance is "the combination of processes and structures implemented by the board to inform, direct, manage, and monitor the activities of the organization toward the achievement of its objectives." At Hunt Risk Solution Partners, our professionals use a proprietary methodology to perform Governance audits which is based upon The Institute of Internal Auditors (IIA) Global Technology Audit Guide (GTAG) "Auditing IT Governance" which Hunt Risk Solution Partners founder, Steven Hunt, was the lead author.
Spreadsheet Governance
How many frauds, material weaknesses and significant deficiencies are found each year around the globe because of the improper use and control of spreadsheets? More alarmingly, how many of these types of errors or frauds go undetected each year is scary to think about. There are so many "what-can-go-wrongs with spreadsheets, but here are a few:
Access Control
Change Control
Version Management
Lack of appropriate User Developed Application (UDA) developer experience and/or support
Lack of system/user documentation
Lack of formal or sufficient testing
Hidden columns, rows or calculations
Key spreadsheets stored on local drive and not protected network share
Privacy and Confidentiality
At Hunt Risk Solution Partners, our professionals use a proprietary methodology to perform Spreadsheet Governance audits which is based upon The Institute of Internal Auditors (IIA) Global Technology Audit Guide (GTAG) "Auditing User Developed Applications."
Contact Us